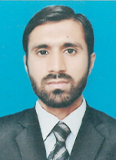 Prof Dr Abdul Rauf
Nanjing University of Information Science and Technology
Biography:
Abdul Rauf currently working as a Foreign Professor at the School of Management Science and Engineering, Nanjing University of Information Science & Technology, Nanjing China. Meanwhile, He is engaged as Module Lead/ Instructor Reading Academy-NUIST affiliated (University of Reading, United Kingdom (UK). Abdul does research in Business Economics, Energy Economics, Environmental Economics, Stock Market Development, Tourism Economics, ICT, etc. He has published more than 45 high-impact peer-reviewed SSCI, SCI, and EI papers in renowned journals. His research projects are based on "Belt and Road Initiative economies in diverse aspects. His research interests; energy economics, sustainable economic development, ecological sustainability, information and communication technology, environmental economics, carbon neutrality, business economics, tourism economics, agricultural economics, financial markets, stock markets, cryptocurrencies, sustainable energy transition, etc.
Title: Sustainability at the Crossroads: Analyzing the Crucial Interplay of Sustainable Growth, Energy Consumption, and Environmental Challenges in the Belt and Road Initiative Economies – An Innovative Empirical Study
Abstract: The concept of modernization and globalization urges a tendency of bilateral cooperation and strategical relationships among the nations. Recently, China has taken the Belt and Road Initiative (BRI) in 2013 to articulate the slogan of "Going global strategy." The primary objective of the current study is to explore the nexus between energy consumption, economic growth, population growth, financial development and carbon emission (CO2) for the panel of 65 BRI countries over the period of 1981 to 2016. Empirical results show that energy consumption, high-tech industry, and economic growth deteriorate environmental quality but financial development and renewable energy consumption have a favorable effect for the environment. The energy consumption is positively and significantly affecting the environmental quality for all regions except the South Asian region. The overall outcomes postulate a weak association of economic indicators with carbon emissions in the long run except for Europe, MENA, and Southeast Asian regions. This present study serves as a blueprint to experts, policymakers and BRI listed government officials suggesting that they should advise the masses and industries to shift towards renewable energy sources. Furthermore, the need to install the water treatment plants near to industrial zones is pertinent. Moreover, the environment monitoring organizations and portfolio investors should arrange awareness campaigns for green investments and renewable energy dependency to accomplish visionary BRI feat.